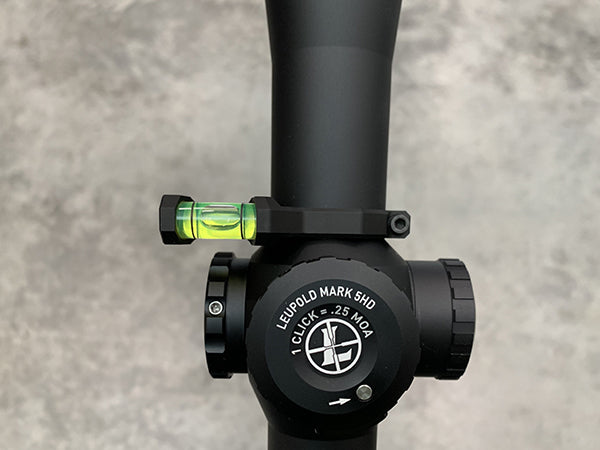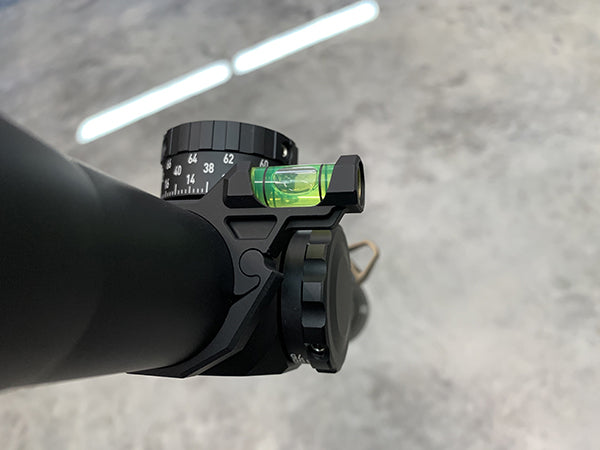 HALO-X™ ACCU/LEVEL™ Rigid, Stationary
HALO-X™ ULTRA PRECISION RIGID SCOPE LEVEL
**Update: Halo-X 34mm back in stock 10/15**
The latest level innovation from our design team at Flatline Ops.
Our new Halo-X is a game changer. Originally designed for Leupold's Mark 5HD (U.S. Army PSR, M110 and MK22) military optic programs, this unique and precision engineered level is now available for civilian use.
Machined from ultra-strong 7075-T6 aircraft aluminum, this is our lightest and strongest level. Weighing less than half an ounce, and only 5/16" wide, it's our most minimal level for crowded scope tubes with extensive vegetation. 
A long-range shot has many factors to take into consideration to be sure you are on target, and our ACCU/LEVEL™ anti-cant system aids in the correction of "cant error," giving you dead-on true vertical hold, right before you pull the trigger. 
Product Features:
• Vial-Bridge™ dual vial connection points and suspended bubble level with reflective platform, allows maximum light refraction for enhanced fluid illumination and sight acquisition in all outdoor and harsh conditions.
• Jaw-Bone™ barrel hinge point for easy installation.
• Single top strap screw for ease of installation and access.
• Ultra-light, high strength 7075-T6 aircraft aluminum.
• Mil Spec Type III hard anodizing for durability
• Built for left or right handed shooters
** US PATENT #D906,467S **
MADE IN THE USA
Available in: Black (30mm, 34mm, 35mm and 36mm) & FDE - Flat Dark Earth (35mm only - limited run)
Weight: .475 ounces
Width: 5/16" - .3125 in
Material: 7075-T6 Aerospace Grade Aluminum
Finish: Mil spec Type III Black (or FDE) Hard Anodized
Hardware: Stainless Steel - Black Oxide
Level Housing: High Grade PMMA plastic with ultrasonically welded seals
Level: High Visibility Fluorescent** green fluid
**Fluid is not chemically enhanced with properties to actually glow or fluoresce in black out scenarios.
WARNING: Observe safe firearm handling practices at all times. Failure to do so may result in serious bodily injury or death. Flatline Ops Inc., shall not be responsible for injury, death, or property damage resulting from faulty installation, misuse, illegal use, or modification of this product.