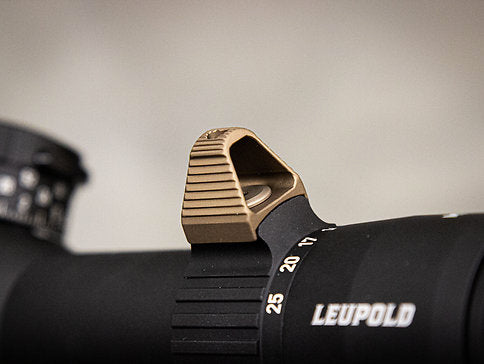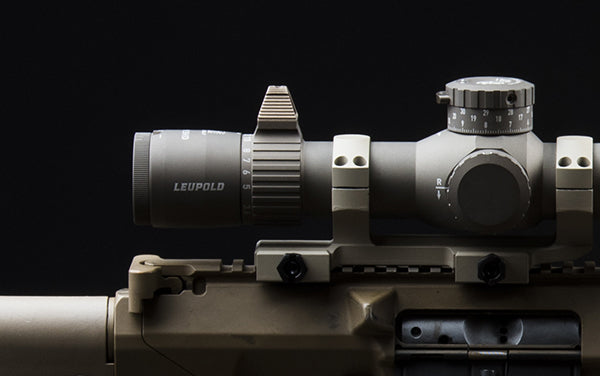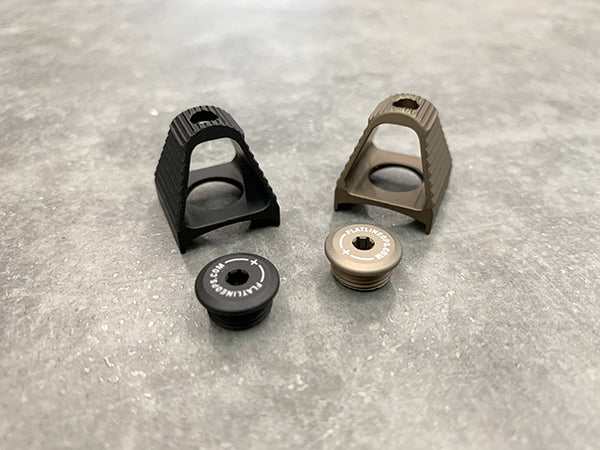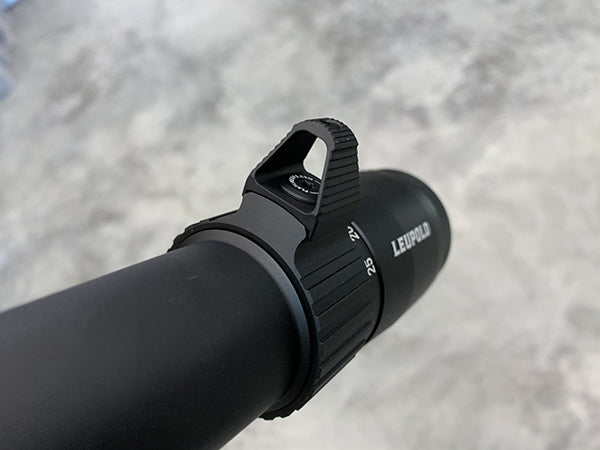 MARK 5 BONE SPUR THROW LEVER
BONESPUR™ THROW LEVER & MACHINED BROACH SCREW FOR THE LEUPOLD MARK 5HD
Tired of large, big clunky throw levers? Do they get in the way of your field of view when locating your turret position or bubble level?
Our new BoneSpur throw lever is changing the way we view these products. Originally designed for Leupold's Mark 5HD ( U.S. Army PSR, M110 and MK22) military optic programs, this unique and precision engineered lever is now available for civilian use. Machined from skeletonized ultra-strong 7075-T6 aircraft aluminum, the "ringless" ultra-light throw lever boasts a non-obstructive window custom fit for the Leupold Mark5 magnification adjustment ring. The outer surface is machined with our Bone-Saw™ teeth which provide maximum grip for control in any conditions, bare handed or gloved.
Features:
• Bone-Saw™ outer spines to enhance grip for magnification manipulation
• Hollow-View™ design, for non-obstructed view of turrets, bubble level and other vegetation on your scope
• Provides optimum control with gloves in harsh conditions
• Ring-less mounting for minimal real estate and weightlessness
• Top access tool point for easy installation and removal
• Ultra-light high strength 7075-T6 aircraft aluminum
• Mil Spec hard anodized finish
** For Leupold Mark 5HD only at this time
** US PATENT #D907,160S **
Fits only the LEUPOLD MARK 5 HD - others fitments coming soon.
WARNING: Observe safe firearm handling practices at all times. Failure to do so may result in serious bodily injury or death. Flatline Ops Inc., shall not be responsible for injury, death, or property damage resulting from faulty installation, misuse, illegal use, or modification of this product.