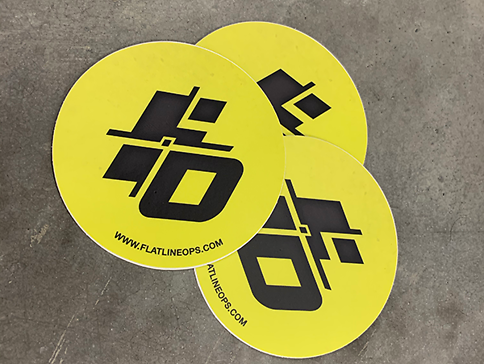 FLATLINE OPS STICKER 3-PACK
YEAH, STICKERS.
3 Pack of our very popular 3" circle logo.
Stick on whatever you choose boss, we don't care.
These are high quality, UV, weather/water proof and pretty rad.
Made in the USA.
WARNING: Observe safe firearm handling practices at all times. Failure to do so may result in serious bodily injury or death. Flatline Ops Inc., shall not be responsible for injury, death, or property damage resulting from faulty installation, misuse, illegal use, or modification of this product.