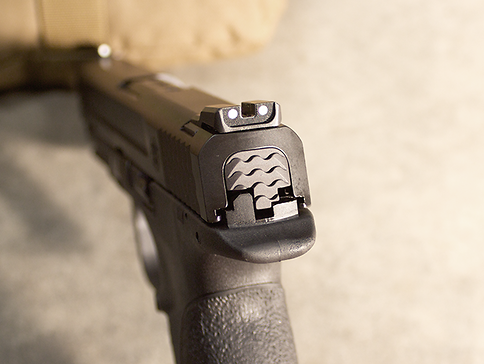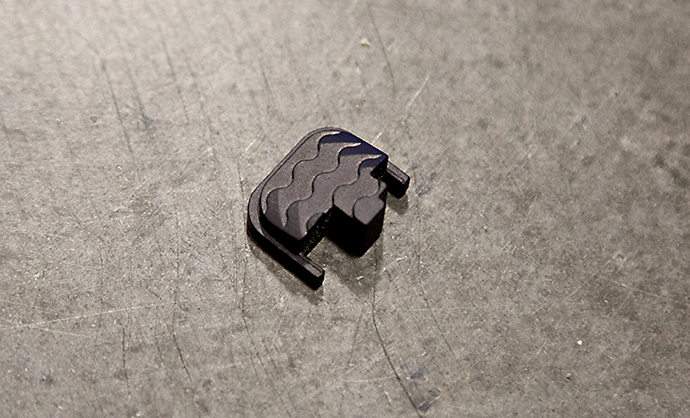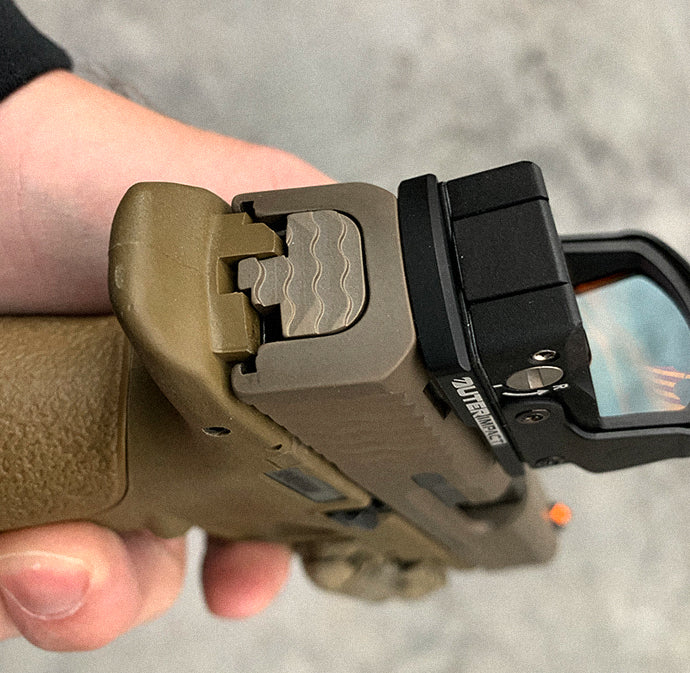 M&P SLIDE COVER PLATE FOR STANDARD OR SHIELD
Select Model & Color:
M&P Standard Black 1.0/2.0 (9mm / .40 / .45)
SMITH & WESSON M&P® SLIDE PLATE COVER - REPLACES FACTORY M&P FULL SIZE OR SHIELD SLIDE PLATE COVER 
**LIMITED EDITION FDE NOW AVAILABLE FOR FULL SIZE ONLY**
Dress up your M&P and match the side wave patterns with our CNC machined 6061-T6 aluminum Flatline Ops black hard anodized slide plate cover. Personalize the look of your S&W and replace the cheap plastic factory plate with our Flaltine Plate for added strength and design asthetics. Installs and removes more easily than the factory cover plate for maintenance access.
**M&P Shield Slide Plate cover fits 9mm and .40 cal only. Now fits the all new Shield +
WARNING: Observe safe firearm handling practices at all times. Failure to do so may result in serious bodily injury or death. Flatline Ops Inc., shall not be responsible for injury, death, or property damage resulting from faulty installation, misuse, illegal use, or modification of this product.