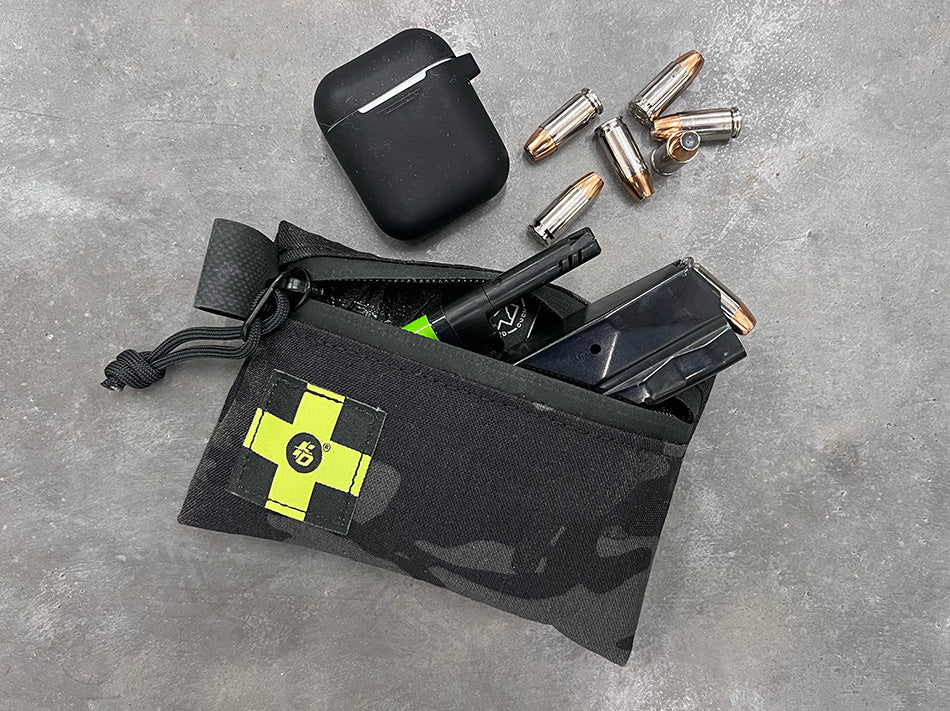 OH-SH*T-POUCH™ ULTRALIGHT, WATERPROOF POUCH
GOT IMPORTANT SMALL OBJECTS TO KEEP DRY AND DUST FREE IN THE FIELD? OUR LIGHTWEIGHT MICRO POUCH IS BUILT FOR HARSH CONDITIONS, OR ANY OUTING YOU THROW AT IT.
The OH-SH*T-POUCH™ is ready to protect earbuds to ammo when the going gets shitty. A dedicated water tight enclosure allows fast access to your most important items. It also neatly encloses items with a water-resistant zipper and full dust and waterproof XPAC material. 
Weighs in at just 0.5 oz, it could be carried anywhere from your chest rig, battle belt or cargo pocket. 
WEIGHT: 0.5 oz | DIMENSIONS 5.5" x 3.5" - Velcro for easy attachment on multiple platforms and connection points.

MATERIALS: Xpac VX1 Waterproof Fabric • Water-resistant YKK zipper • Paracord • Hi-Abrasion Neoprene Coated Nylon.


WARNING: Observe safe firearm handling practices at all times. Failure to do so may result in serious bodily injury or death. Flatline Ops Inc., shall not be responsible for injury, death, or property damage resulting from faulty installation, misuse, illegal use, or modification of this product.