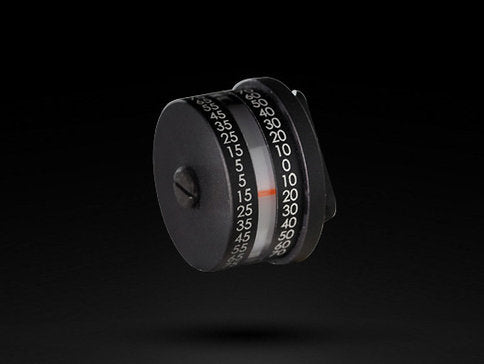 SNIPER TOOLS ADI® (ANGLE DEGREE INDICATOR)
Left or Right Handed:
Right Handed Shooter
REMOVE THE GUESSWORK OUT OF ANGLED SHOOTING.
Simple, robust, and requiring no batteries, Sniper Tools ANGLE DEGREE INDICATOR® (ADI®) mounts to either our STRONG ARM™ or SLOT LOCK™ adapter, and is perfect for taking the guesswork out of uphill and downhill precision, long-range shooting. Calibrated in degrees, the ADI gives you an instant readout, which you can enter directly into ballistic software programs on your pocket PC or use with a pre-printed angle drop chart.
This product is manufactured by Sniper Tools Inc,. Flatline Ops is not responsible for warranty or manufacturing issues. Please contact snipertools.com for assistance.
WARNING: Observe safe firearm handling practices at all times. Failure to do so may result in serious bodily injury or death. Flatline Ops Inc., shall not be responsible for injury, death, or property damage resulting from faulty installation, misuse, illegal use, or modification of this product.